Chicago's newest neighbour: growing with our customers 
Last summer, BMO opened the doors to our new U.S. headquarters – a 700-foot-tall, 50-story tower in Chicago designed to support innovation and collaboration, including our dynamic tech-enabled flagship branch in the BMO Tower lobby to help drive real financial progress for our customers.
"Before our doors ever officially opened, this team dedicated the time to meet our West Loop neighbours, support their community events and show them how BMO is Growing the Good," says Bobby Claudio, who heads up the branch team that is building customer and community relationships in the dynamic and diverse Chicago market.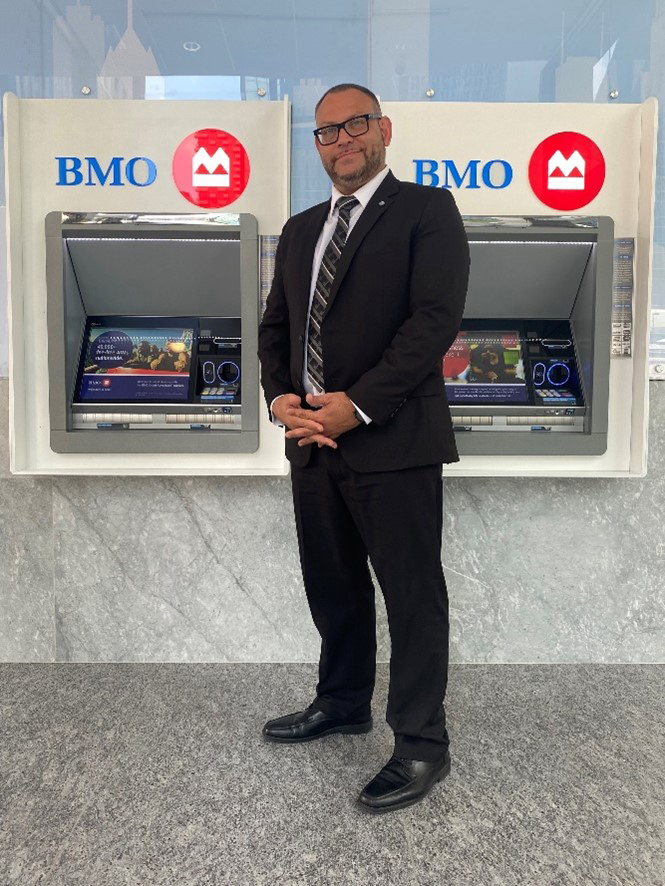 Bobby says that the people of Chicago want to see business leaders out in the community, and this team was brought together for just that – to spend time in the market with residents and local businesses.
Every conversation was an opportunity to learn about the community's banking needs and to demonstrate how BMO's EMpower 2.0 commitments to equity-deserving groups are helping advance homeownership, grow small businesses, strengthen communities and create a more equitable society. 
The branch team embraces BMO's One Client leadership, collaborating with partners across the bank to deliver banking solutions and financial education to customers. In a market like Chicago, with a growing Black and Latino business community, along with residents working toward achieving financial goals and homeownership, Bobby is proud of BMO's focus on lending programs and financial education to support their progress.
With 15 months together as a team, they have connected with BMO partners on a continuous series of financial literacy workshops for small business owners and individuals. Recently, the team led a financial literacy series at Crain High School's summer youth camp, where they taught eight straight days of two-hour educational sessions to teenagers – and held the students' attention!
Community outreach workshops are now a steady follow-up request to BMO's presence at Chicago community events. Last year, BMO sponsored booths for women-owned businesses at the Black Women's Expo, a premier annual business event in the city. BMO bankers also met with business owners to help them access educational tools and other resources specifically created for entrepreneurs and small businesses.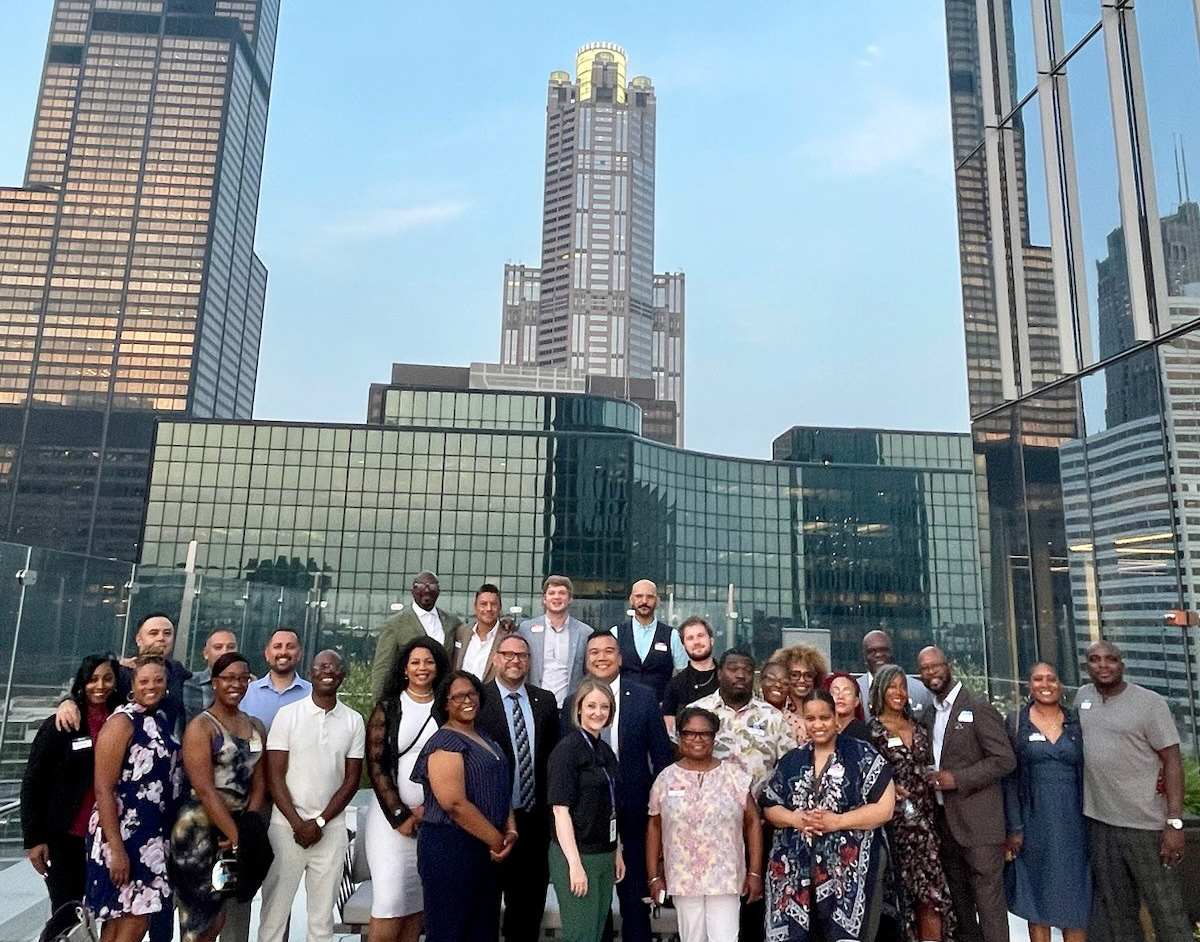 At the Expo, Bobby met a business owner who is a successful serial entrepreneur – with hospitality businesses, an insurance brokerage and consulting practices. Her relationship with Bobby grew, and today, she does all her banking with BMO. Last month, when the branch team held a business banking mixer for new clients, she offered to share her experience with the invited business owners. "BMO is growing – and we get to grow with them," she said. The team couldn't think of a more meaningful way to sum up the impact of their first year.
What are the team's goals for next year? "Keep showing up and delivering for our customers, for Chicago and for my team. I'm so proud of what they have helped our customers achieve," says Bobby.