Toward Truth & Reconciliation: MONOVA welcomes Indigenous Knowledge Keepers & cultural practitioners
The Museum of North Vancouver (MONOVA) opened to the public on December 4, 2021, as a cultural destination transforming the way the community experiences North Vancouver's stories. On that first day the museum opened its doors, more than 1,000 people stood in line to experience the programming and archives.
MONOVA is located on the traditional lands of the Sḵwx̱wú7mesh (Squamish), and Səl̓ílwətaɬ (Tsleil-Waututh) First Nations, whose ancestors have lived here for countless generations. Museum directors and commissioners signed a Memorandum of Understanding with Sḵwx̱wú7mesh (Squamish) and Səl̓ílwətaɬ (Tsleil-Waututh) First Nations people to develop immersive historical content from Indigenous perspectives with a commitment to permanent, and new exhibits that celebrate Indigenous storytelling and heritage.
Two years later, this relationship continues to produce dynamic content that is attracting Canadians, tourists, and students. MONOVA has welcomed Indigenous knowledge keepers and cultural practitioners including Tsawaysia Spukwus, Senaqwila Wyss, Jordan Dawson and others for cultural programming such as Coast Salish wool weaving. The museum has established itself as a safe space for cultural ceremonies supported by artists like Marissa Nahanee, Zac George, Wade Baker and others creating more access for everyone in North Vancouver to traditional practices.
The museum's permanent collection includes a section dedicated to Residential School survivors and their families, as well as a Welcome Circle displaying local Indigenous culture of the Sḵwx̱wú7mesh and Səl̓ ílwətaɬ Nations that is featured prominently at the entrance.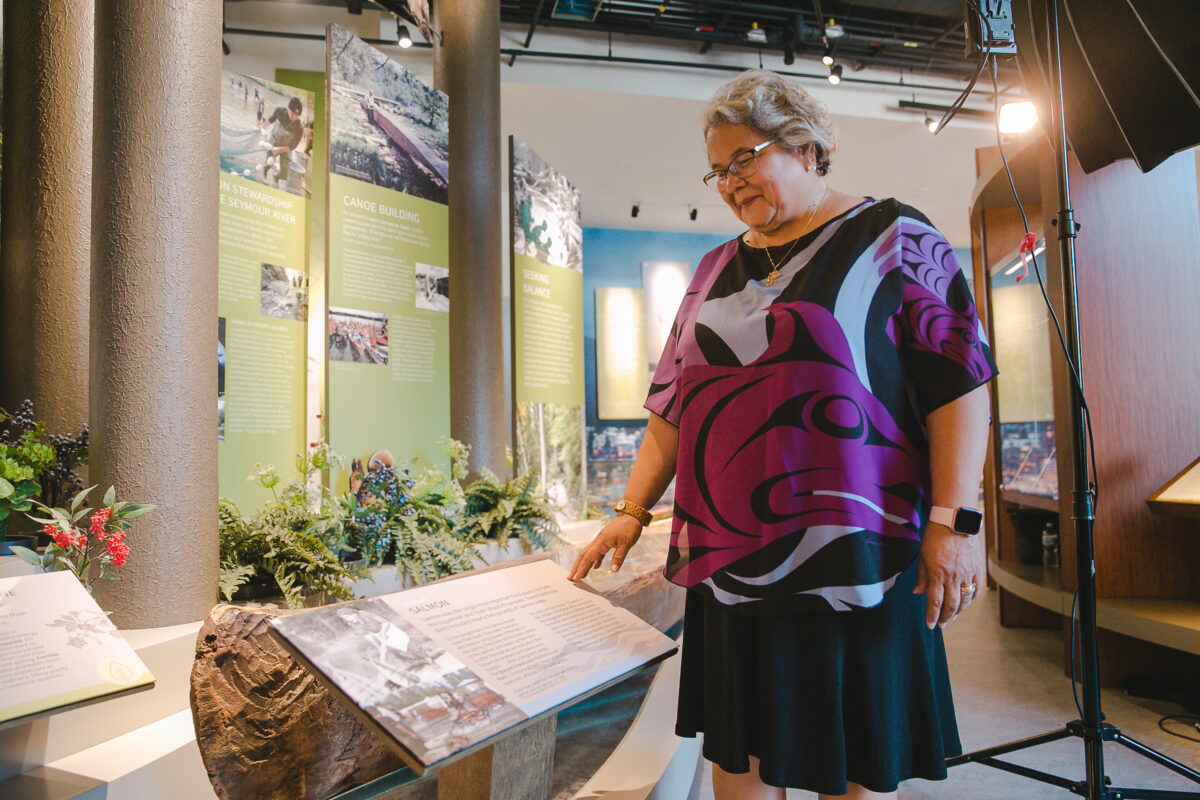 ---
"An important part of strengthening our cultures and Nations requires that the Sḵwx̱wú7mesh and Səl̓ílwətaɬ Peoples tell the story of our past, how it's understood, described, documented, managed and communicated. Thanks to the support of organizations like BMO we now have a strong partner in MONOVA."
-Chief Janice George
Co-Chair of the Indigenous Voices Advisory Committee, MONOVA
---
The leadership of MONOVA's Indigenous Voices Advisory Committee co-chairs Chief Janice George and Carleen Thomas have been instrumental in helping guide this process. As tireless volunteers, they have worked hard to ensure that BMO's gift continues to make an impact in the community.
---
"MONOVA's Indigenous Cultural Programs are designed to foster awareness and understanding of Indigenous ways of knowing that reflect First Peoples Principles of Learning. Programming like this at MONOVA is an important step in advancing Truth and Reconciliation in our community."
– Carleen Thomas
Co-Chair of the Indigenous Voices Advisory Committee, MONOVA
---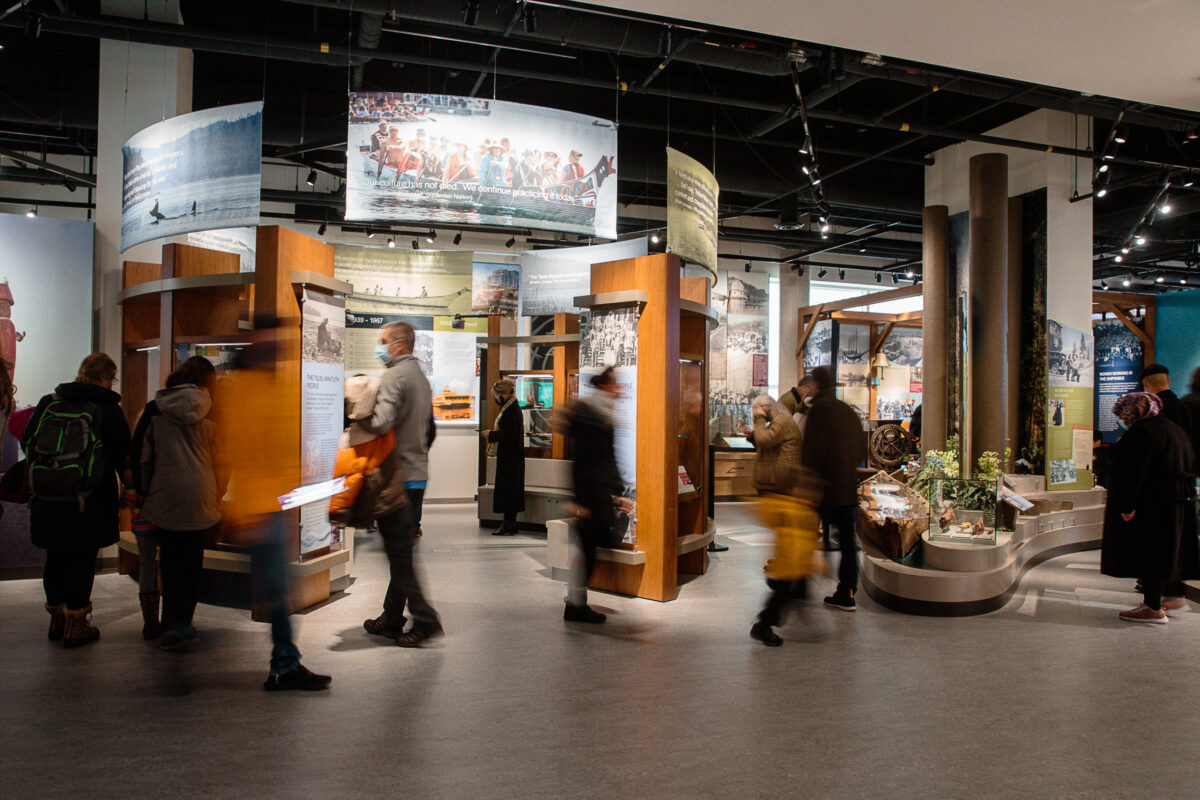 BMO's $350,000 gift has also created employment opportunities for Indigenous people, including the recruitment of Indigenous Cultural Programmers and a Cultural Practices Advisor from the Sḵwx̱wú7mesh Nation. Along with a Young Canada Works Indigenous Curatorial Assistant from the Səl̓ílwətaɬ Nation, and three Indigenous Cultural Programmers from Sḵwx̱wú7mesh Nation.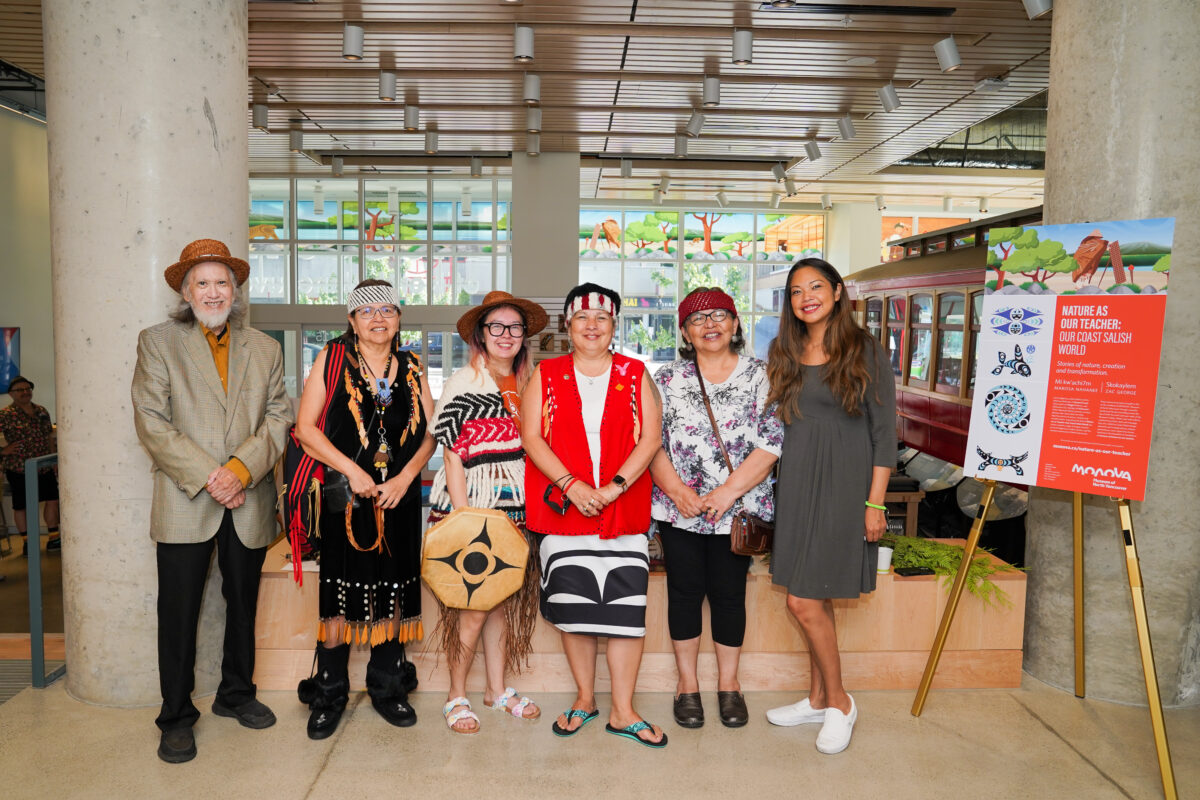 ---
"Support from organizations like BMO helps MONOVA advance a vision of the future for museums, where tangible and intangible cultural heritage is interpreted and exhibited with direct input and leadership from the community, and with deep respect and cooperation from the Museum. We're incredibly grateful for the support of forward-thinking organizations like BMO to advance this work."
-Zoe Mackoff de Miranda
Museum Director, MONOVA 
---
---
''Reducing financial barriers to access Indigenous education is one of our foundational pillars that give Purpose to the work we are committed to at BMO, along with employment and economic empowerment. The impact of this partnership with MONOVA, and the Indigenous People of the North Shore is awakening as we continue our commitment towards Truth and Reconciliation collaborating with Indigenous communities across Canada.''
-Mike Bonner
Head, Canadian Business Banking, Head, Enterprise Indigenous Strategy, BMO 
---
Committed to Progress for Indigenous Communities
BMO is committed to driving financial progress, equity and eliminating barriers to inclusion in partnership with Indigenous Peoples across North America. We are committed to investing in Indigenous businesses, communities, and colleagues to build a path for growth and prosperity to advance Reconciliation and self-determination for all Indigenous Peoples. Learn more about BMO's commitment to Indigenous Peoples in Wîcihitowin, our 2022 Indigenous Partnerships and Progress Report.
As we near National Day for Truth and Reconciliation in September, anyone with internet access can learn more about Indigenous history and culture with our free e-learning course Nisitohtamowin ᓂᓯᑐᐦᑕᒧᐃᐧᐣ An Introduction to Understanding Indigenous Perspectives in Canada, created by BMO in partnership with First Nations University and Reconciliation Education.