Empowering promising Black law students
BMO was proud to be the Title Sponsor for the 32nd Annual Black Law Students' Association of Canada (BLSA Canada) National Conference, which hosted nearly 500 law and pre-law students, lawyers, legal professionals and community advocates.

The conference included a range of insightful panels and events focused on history, environmental justice, intersectionality and community advocacy, before concluding with a Gala dinner featuring performances and awards celebrating Black leaders in the legal community, students, and BLSA chapters across Canada.  
During the event, Vanessa Lewerentz, BMO's Chief Inclusion Officer, announced the recipients of four new BMO-sponsored scholarships to support promising Black law students
The "Raising the Bar" Scholarships were awarded to Amélia Souffrant and Fanta Ly, both preparing to graduate from McGill University's Faculty of Law, to help offset the costs of the lawyer licensing process and exiting law school.
The "Community Leader" Scholarships were awarded to Nadreyh Vagba, studying civil law at the University of Ottawa, and Rebekah Smith, studying common law at the University of Victoria, for their strong leadership skills and community involvement.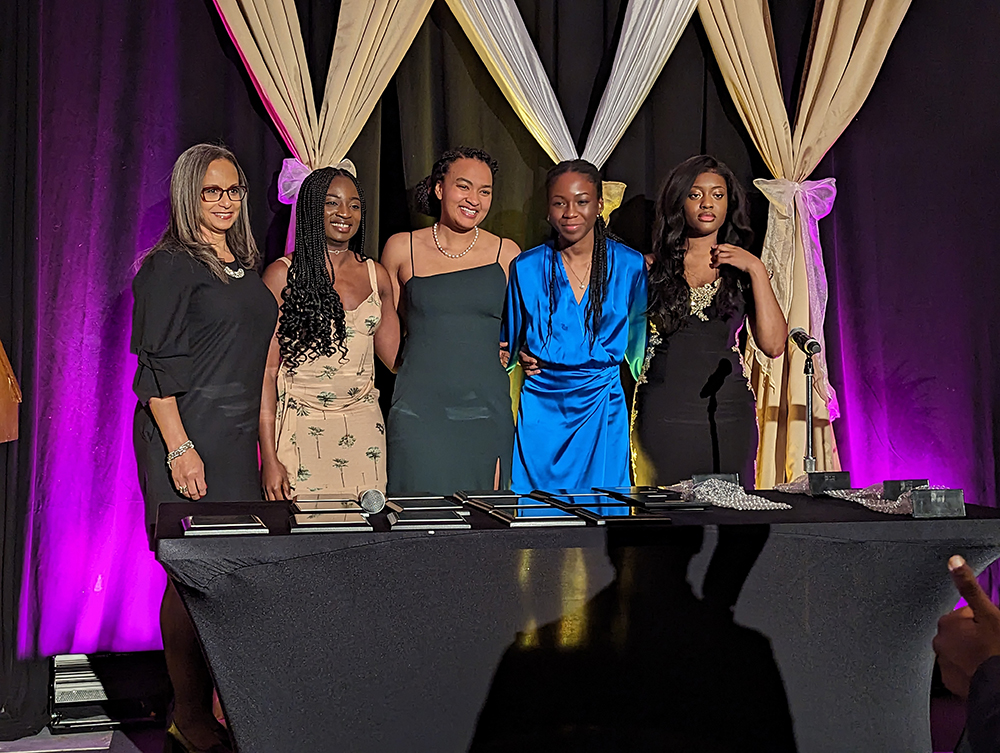 In addition to financial support and financial literacy resources, the scholarship recipients will have the opportunity to be mentored by BMO lawyers and attend select BMO events and workshops.
---
"Congratulations to the deserving recipients. I am proud that BMO will be a part of their career story by helping them pursue their goals." 
– Juron Grant-Kinnear
Manager, Subsidiary Governance, and Co-Chair of Legal & Regulatory Compliance's Diversity, Equity & Inclusion Committee
---
Supporting the advancement of Black legal professionals as we drive progress toward an inclusive society is part of BMO's commitment to Zero Barriers to Inclusion.