BMO's $2 million donation to The Royal will help support those struggling with difficult-to-treat depression
In Canada, one in four Canadians is struggling with a mental health issue1. Of those, one in three say their needs for mental health care are not fully met with existing services and treatments2. More than 2 million people in Canada experience major depression every year3. One-third of these individuals experience treatment-resistant depression, meaning their depression has not yet improved despite multiple treatment trials4.
At BMO, we recognize that mental health is health, and are committed to increasing treatment opportunities and resources to support our colleagues and those in our communities who are struggling with mental illnesses.
That's why we are proud to donate $2 million to the Royal Ottawa Health Care Group (The Royal) to support the newly-established BMO Innovative Clinic for Depression. The clinic will offer increased treatment opportunities for individuals living with difficult-to-treat depression.
---
"At BMO we have a long-standing legacy of supporting community organizations and funding ground-breaking medical research. With this donation to The Royal and support for the BMO Innovative Clinic for Depression, more people in Eastern Ontario can make real progress in their treatment to help positively transform their lives. BMO is proud to support the innovative research and compassionate care delivered at The Royal."
– Victor Pellegrino
Regional President, Personal Banking, Quebec and Eastern Ontario at BMO and Board Member at The Royal
---
In recognition of this donation, an event was held on May 30, 2023, which included a panel of speakers from BMO and The Royal, as well as a patient with lived experience, who noted the incredible positive difference that treatment has made in her life.
Our commitment to mental health and wellness in the community
Here in Canada, the annual economic cost of mental health issues is estimated at over $50 billion.
As a Purpose-driven organization, we have been able to drive real progress for an inclusive society – and have removed barriers to inclusion for our customers and communities – and through our long-standing legacy of partnering with community organizations and funding ground-breaking medical research.
This donation builds on BMO's contribution of more than $24 million over the past 10 years to Canadian organizations that help build and sustain resilient, vital and healthy communities. This includes supporting mental health and wellness organizations such as Kids Help Phone, the Centre for Addiction and Mental Health (CAMH), Douglas Institute, Fondation Jeunes en tête, Mental Health Foundation of Nova Scotia and many more.
Read more about this donation in the press release. To learn more on how BMO is making an impact through our Purpose to Boldly Grow the Good in business and in life, read our 2022 Sustainability Report.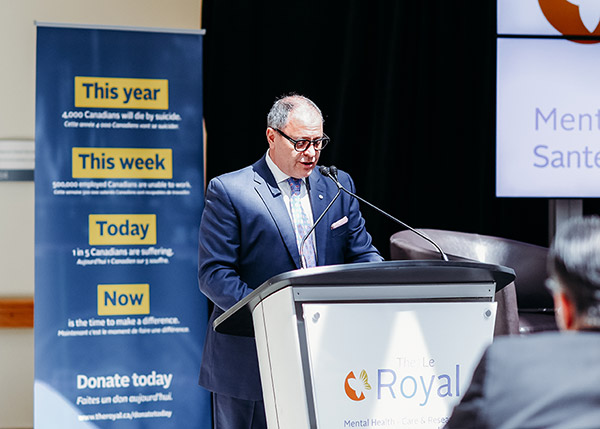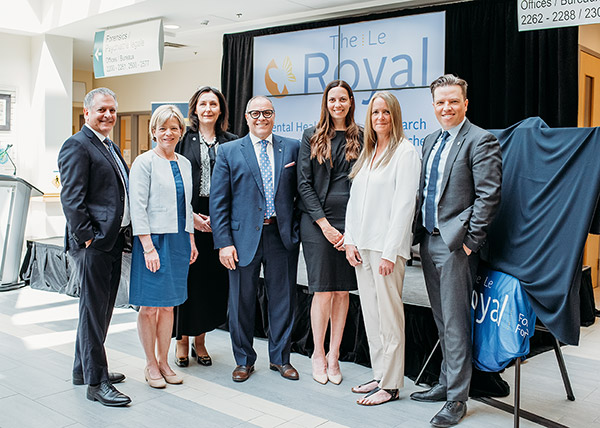 ---
1 The Daily — Survey on COVID-19 and Mental Health, February to May 2021. (n.d.). The Daily — Survey on COVID-19 and Mental Health, February to May 2021. https://www150.statcan.gc.ca/n1/daily-quotidien/210927/dq210927a-eng.htm
2 The Daily — Canadian Community Health Survey: Mental Health, 2012. (2013, September 18). The Daily — Canadian Community Health Survey: Mental Health, 2012. https://www150.statcan.gc.ca/n1/daily-quotidien/130918/dq130918a-eng.htm
3 Fast Facts about Mental Health and Mental Illness. (2021, July 19). CMHA National. https://cmha.ca/brochure/fast-facts-about-mental-illness/
4 Voineskos, D., Daskalakis, Z. J., & Blumberger, D. M. (2020, January 21). Management of Treatment-Resistant Depression: Challenges and Strategies. PubMed Central (PMC). https://doi.org/10.2147/NDT.S198774