BMO donation helps Homeboy Industries expand Los Angeles workforce development and training center
Today, BMO announced a $1 million donation to Homeboy Industries, supporting the organization's social enterprise programs and the regional expansion of its workforce development and training hub, including programs at the new Youth Re-entry Center in the Boyle Heights neighborhood in Los Angeles.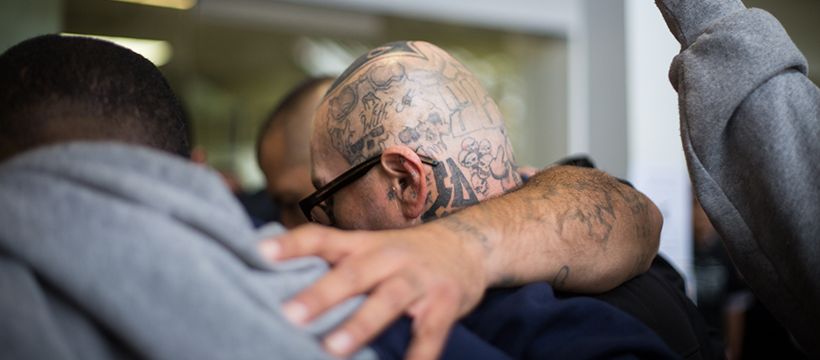 Founded by Father Greg Boyle in 1988, Homeboy Industries is the largest gang intervention, rehab and re-entry program in the world. The organization has grown to serve almost 8,000 members in the LA community, offering an 18-month employment and re-entry program and discrete services, including tattoo removal and substance abuse resources.
---
"BMO's partnership with Homeboy Industries brings us one step closer to bridging the economic and equity gap for individuals in the Los Angeles area. We are proud to support the expansion of Homeboy Industries' workforce development and training hub, to help thousands of people seeking opportunities to change their lives and become productive members of the community. Together we can help provide resources for men, women and youth who have been marginalized and drive progress towards an equitable and thriving economy." 
– Kimberley Goode
Chief Communications and Social Impact Officer, BMO
---
The donation will support over 600 justice-involved youth at Homeboy Industries' new Youth Re-entry Center, provide skills-based employee volunteer opportunities through financial literacy training and mentorships, and support the Global Homeboy Network, which provides a blueprint for nearly 400 organizations and social enterprises around the world, including majority of BMO markets and Canada.

BMO's support will enable Homeboy Industries to offer employment services to more than 1,200 men and women through programs focused on healing and enhancing job readiness skills. Growing from a single bakery to almost a dozen social enterprises, Homeboy has created businesses to aid with job training and readiness, including Homeboy Cafe at City Hall and Los Angeles International Airport (LAX), Homegirl Café, Homegirl Catering, Homeboy Farmers Markets, Homeboy Silkscreen and Embroidery, Homeboy Electronics Recycling and Homeboy Gear. In addition, Homeboy Industries partners with GRID Alternatives to provide training for solar panel installation.
The bank will also sponsor and participate in Homeboy Industries' Global Homeboy Network gathering and the annual Homeboy 5K Walk/Run.
This partnership with Homeboy Industries upholds BMO's commitments to help build a thriving economy and inclusive society, and is part of our more than $40 billion Community Benefits Plan supporting organizations across the U.S.