American Banker names BMO leaders to "Most Powerful" list
American Banker has named two BMO executives as the Most Powerful Women in Banking – an annual list of professionals whose exceptional leadership and performance continues to elevate the industry's impact in creating progress for customers and communities.
Our BMO leaders were celebrated by their industry peers at American Banker's Most Powerful Women in Banking event:
Ernie Johannson, Group Head, North American Personal and Business Banking, joins the list for the fifth-consecutive year – a recognition of Ernie's acumen in developing teams and delivering financial products that help BMO customers achieve real financial progress. Ernie is an agile and transformational leader who continues to impact BMO's focused customer experience, growth, and loyalty strategy in a constantly dynamic customer marketplace.
Nandita Bakhshi, Special Advisor on Integration at BMO and member of the BMO Financial Corp Board of Directors, has been included to the Most Powerful list seven times for a career devoted to inclusive leadership and her track record for mentoring and advancing women in our industry. In her special advisor role, Nandita's expertise is helping build BMO's brand recognition in our expanded U.S. footprint.
Melissa Garcia, Managing Director and National Sales Manager, U.S. Personal and Business Banking, also was celebrated at the Gala after being named to American Banker's Most Powerful Women in Banking: Next list earlier this year. She was recognized for her impact directing BMO's national sales efforts in our branches, during the largest integration in North American banking history.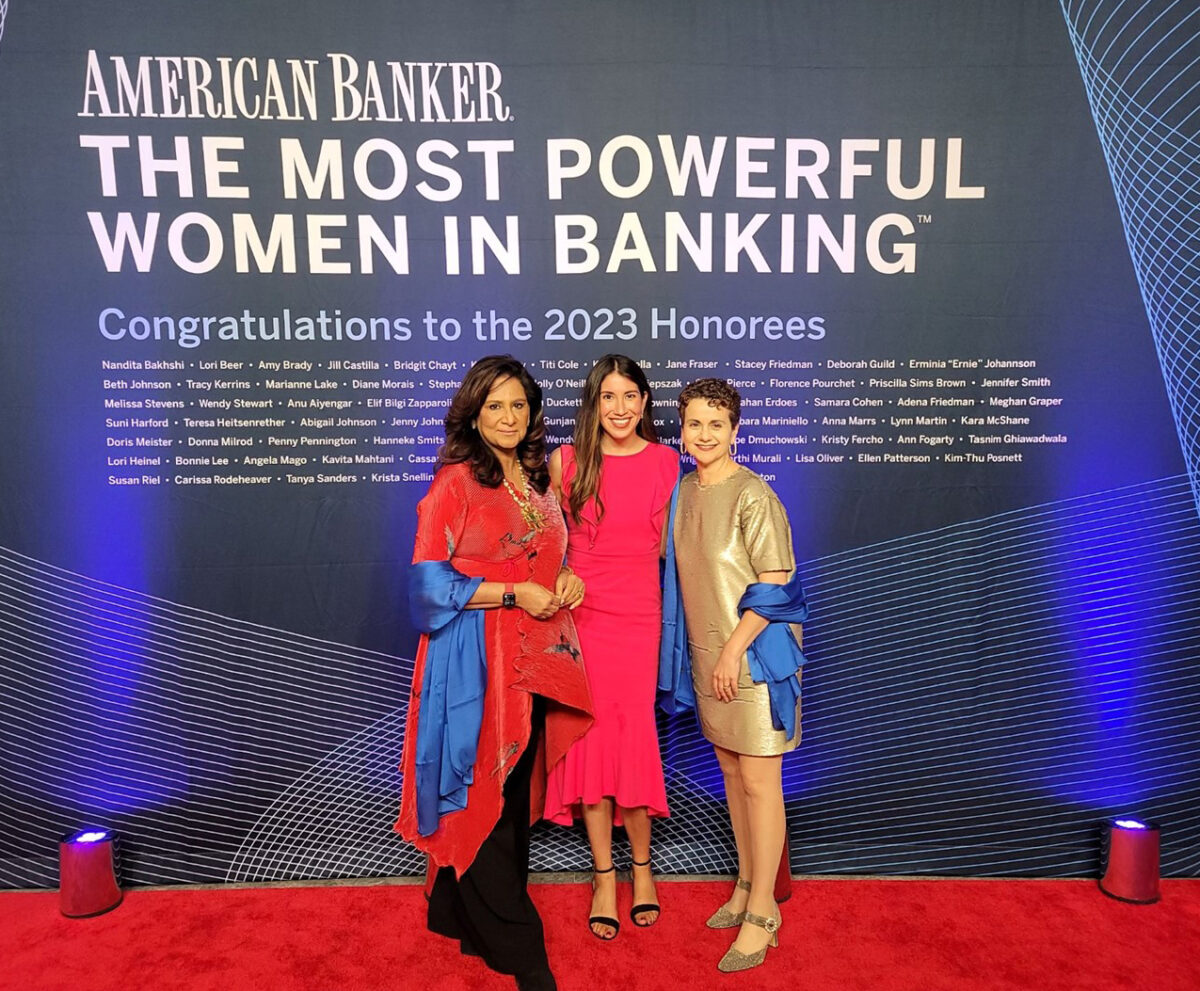 At BMO, women make up 42% of senior leadership roles. Our Zero Barriers to Inclusion strategy has set a goal of sustaining our current gender equity position with a range of 40 to 60% representation in senior leadership. We are now three years into our Zero Barriers journey, and we continue to make strong year-over-year progress in all representation at BMO.