2022 Annual Report:
Message to Shareholders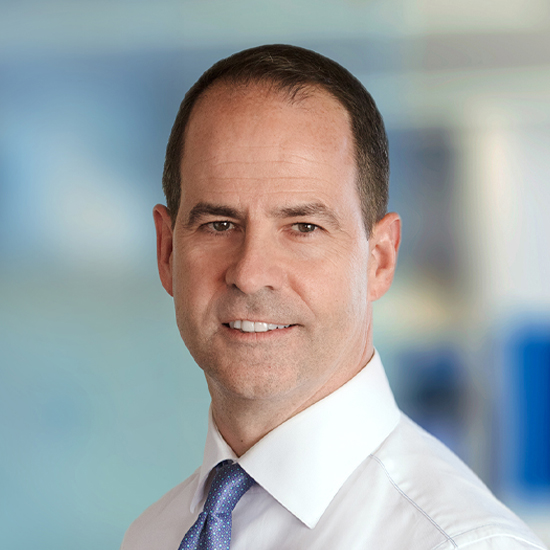 2022 marked a significant year of progress in our proud 205-year history, as we continued to Boldly Grow the Good in business and life for our clients and the communities we serve – while building a high-performing, digitally enabled, future-ready bank.
Our competitive performance in 2022 was driven by our leading Winning Culture, and an empowered team aligned to achieving our strategic priorities. With their focus on helping our clients make real financial progress throughout a dynamic operating environment, our bankers are partnering across our businesses to deliver the exceptional experiences that deepen client loyalty.
As global economic momentum slows in the post-pandemic recovery, our bank has a critical role in helping economies and communities to thrive and our clients to maintain – and strengthen – their progress for the future.
The North American economy has faced headwinds throughout 2022, impacted by a dramatic escalation of geopolitical tensions beyond our borders, weakening financial conditions, and continued supply-chain disruptions. Looking forward, to curb high inflation growth, tightening monetary policy has increased the cost of borrowing and should dampen demand, weakening GDP growth in both Canada and the U.S. For Team BMO, this reinforces the imperative to sustain our efficiency performance and profitability that position us to best support our clients, while driving value for our shareholders.
Diversified business mix built for the long run
Our diversified and advantaged business mix enables us to deliver resilient revenue performance through economic cycles. With operations across personal and commercial banking, wealth management and capital markets, coupled with our geographic diversification, our bank delivered very good revenue performance again this year.
We continued to execute on our strategy to strengthen and grow our businesses with targeted investments in technology to drive efficiency, speed and scale, as well as talent to deliver the award-winning customer experiences we're known for. With robust, high-quality growth in loans and deposits, and expanding net interest margins, we met our commitments to positive operating leverage, improved efficiency and achieved above-target return on equity.
Our leading risk management approach and dynamic management of capital and resources enable us to grow our businesses and support our customers in the years ahead. With the longest-running dividend payout record of any company in Canada at 194 years, we aim to deliver top-tier returns for our shareholders.
North American strength
BMO's three operating groups are deeply integrated between Canada and the United States, with a supportive global presence. Our geographic diversification is a differentiator and a major source of strength – and our footprint lays the optimal foundation for the natural next step in our North American growth strategy.
We've operated in the United States since 1818, and we've meaningfully grown our presence since the 1984 acquisition of Harris Bank, through strong organic growth supplemented by successive acquisitions, including M&I, GE Transportation Finance and KGS. In short order, we plan to expand our reach once again with the announced acquisition of California-based Bank of the West – the largest bank acquisition in Canadian history. This combination with Bank of the West deepens BMO's position as a leading North American bank with a strong – and growing – U.S. franchise.
Our geographic diversification is a differentiator and a major source of strength – and our footprint lays the optimal foundation for the natural next step in our North American growth strategy.
Upon closing, we will significantly increase our U.S. footprint, providing access to major new markets for our commercial banking expansion, and doubling our U.S. retail branch network. We look forward to welcoming nearly 1.8 million Bank of the West commercial, retail, wealth management and business banking customers to our organization.
With a shared focus on progress for our clients, communities and planet, we'll combine our strengths and solidify our position as a leading North American bank.
Digital first for speed, scale and simplicity
BMO has consistently focused on meeting customers where they are with leading digital experiences that help them make real financial progress. These efforts are core to our Digital First journey and are complemented by a focus on driving efficiency and freeing up human capacity to give expert advice.
Our investments over the past year have driven growth, loyalty and efficiency, enabled by new ways of working. Our newly enhanced Canadian online banking platform enables customers to navigate their digital banking more easily, while our mobile banking app is consistently recognized as best-in-class thanks to AI-powered features like BMO Insights that help customers better manage their day-to-day finances.
Our Digital First mindset reaches beyond our doors and into the communities we serve. To help drive data and analytics innovation in Canada, we partnered with Next AI – a world-class program for AI-based ventures and technology commercialization. By supporting innovators and early-stage teams with the capital they need to grow and create jobs, it's one of many ways we're supporting businesses and accelerating progress.
Bold commitments for a better tomorrow
By living our Purpose to Boldly Grow the Good in business and life, BMO is driving progress for a thriving economy, a sustainable future and an inclusive society. Three years ago, we committed to "Double the Good" in each of those areas by 2025 – and we're well on our way to achieving our goals.
A thriving economy is resilient and helps drive equitable financial progress. BMO helps enable that progress through lending, investing, giving and engagement in our local communities. In the past year, we announced commitments of $5 billion to support women entrepreneurs in Canada and up to $100 million to launch Business Within Reach: BMO for Black Entrepreneurs. In the U.S., we introduced BMO for Native-Owned Businesses as part of our five-year, US$5 billion BMO EMpower initiative, and achieved US$66 million in lending for our Black, Latinx and women small business pillar.
For our peer-leading accomplishments, we were ranked the most sustainable bank in North America for the third year in a row by Corporate Knights.
Crucially, we're focusing on the future by addressing the pressing need of climate change. To achieve net-zero emissions targets, many businesses are looking for informed advice and financing solutions. That's why BMO collaborated with Export Development Canada to provide capital to help Canadian businesses transition away from carbon-intensive operations. It's part of our ambition to be our clients' lead partner in the transition to a net zero world.
We're also leading the way in the clean energy economy with initiatives like the BMO Climate Institute – a centre of expertise bridging science, policy and finance to help shape the market for climate solutions. We're considered a trusted advisor supporting the actions being taken by companies and governments as they pursue energy transition opportunities. For our peer-leading accomplishments, we were ranked the most sustainable bank in North America for the third year in a row by Corporate Knights.
BMO's future focus is also reflected in our Zero Barriers to Inclusion strategy, which aims to actively remove barriers while helping groups that face systemic hurdles overcome them – and thrive. This past year, we launched an innovative product empowering our Canadian transgender and non-binary customers to use their preferred first name on their Mastercard. Acceptance and understanding are key to advancing an inclusive society, which is why we're supporting grassroots Indigenous reconciliation initiatives by making our ground-breaking Indigenous e-learning platform, Nisitohtamowin ᓂᓯᑐᐦᑕᒧᐃᐧᐣ, free to the public for the next three years.
As one of the Best Employers for Diversity, according to Forbes, we know the advantages of fielding a diverse and inclusive team. This year, BMO launched a recruitment program helping immigrants, refugees and displaced persons – including Ukrainians fleeing conflict and resettling in North America – to find new employment opportunities. We also continued to focus on increasing representation of Black, Indigenous, People of Colour, Latinx and LGBTQ2+ minority groups among our workforce, while sustaining our strong gender equity position.
Our employees are the best representation of BMO in our communities, and supporting their personal and professional growth has a measurable impact on our performance. To attract and retain the best people, we offer highly competitive wellness and learning and development programs. We've been focused on activating our Winning Culture, and have made significant progress in a short period of time. And according to an independent third-party assessment, BMO's performance culture now ranks among the best financial institutions surveyed globally.
The passion and commitment of Team BMO are apparent in all the ways we show up for our communities. Last year, we reached a major milestone, achieving $200 million in employee pledges to United Way and other charitable causes over the course of a decade, with a remarkable recent employee participation rate of 90%. Together, we're helping to shape the future by growing more of the good.
Financial progress
As we go forward, the factors that have contributed to our success for 205 years will continue to propel our growth through uncertain economic conditions. With a dedicated team, a growing U.S. footprint, and an increasingly diverse client base, we have more opportunities than ever to grow the good and support financial progress for our clients and communities. The strength of our diversified business mix and solid operational performance will see us through market cycles, as we execute on our strategy and deliver consistently strong returns for our shareholders.

Download the 2022 Annual Report: Message to Shareholders (PDF)
---