National Day for Truth & Reconciliation allyship extends beyond September
In commemoration of Canada's third National Day for Truth & Reconciliation (NDTR), BMO dedicated space to amplify and lift voices of Indigenous colleagues, customers, and communities to collectively reflect on the legacy of residential schools and honour the survivors and their families.
Two of our colleagues share their personal family reflections
Doug Bourque, Vice President Indigenous Banking, British Columbia and Jessica McKenna, Assistant Branch Manager, Toronto, Ontario reflect on their personal family histories with residential schools.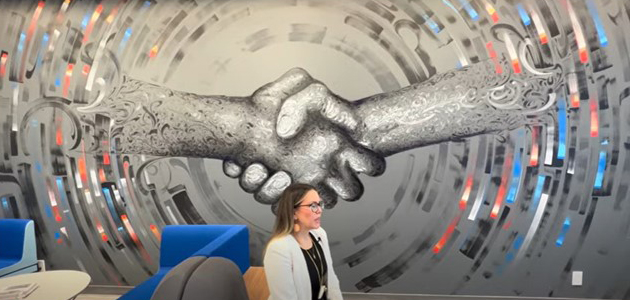 Indigenous innovators are transforming Canada
On September 15, we released Wîcihitowin ᐑᒋᐦᐃᑐᐏᐣ, BMO's 3ʳᵈ annual Indigenous Partnerships and Progress report, highlighting Indigenous innovators who are transforming Canada. These stories highlight relationships that are breaking down barriers to create progress in economic self-determination and inclusion for Indigenous customers, colleagues and communities on the path to Reconciliation.
Truth & Reconciliation Town Hall
Deland Kamanga, Group Head of BMO Wealth Management welcomed BMO Indigenous Advisory Council member Kevin Chief and Dan Adams, Interim Head, BMO Indigenous Banking Unit to share their personal experiences and perspectives with colleagues and partners at a special listening event to support everyone's allyship on the path to Reconciliation. During the conversation, Kevin shared new ways we can all approach learning, listening and understanding with sincerity and kindness. Watch and listen to the conversation on BMO's YouTube channel (airing next week).
Toronto Football Club Truth and Reconciliation Game
This past weekend, we observed NDTR in partnership with the Toronto Football Club (TFC) at the Truth and Reconciliation match. During the match, we recognized the Woodland Cultural Centre as Christopher Ashkewe delivered the game ball and honoured Phyllis Webstad, founder of the Orange Shirt Society and Orange Shirt Day. Players wore orange numbers on their jerseys, which were then auctioned off. Proceeds were donated to the ENAGB Youth Agency, whose mission is to equip Indigenous youth with key life skills to reach their full potential.
As allies, we remain committed to supporting and collaborating with organizations like these to promote the emotional and spiritual healing of Indigenous communities, while preserving and strengthening the stories of residential school survivors and their families.
Education is essential to Reconciliation. Nisitohtamowin ᓂᓯᑐᐦᑕᒧᐃᐧᐣ is BMO's free eLearning course available to anyone, anywhere to foster education about Canadian history from Indigenous perspectives.