BMO hosts youth changemaker for International Day of the Girl
BMO is proud to recognize the International Day of the Girl (IDG), a day declared by the United Nations to celebrate girls' achievements and address the unique barriers they face. This is BMO's sixth year partnering with Plan International Canada on IDG activities that help girls achieve their goals and lead the fight for equality.
Through Plan International Canada's Girls Belong Here seat share program, young women aged 14 to 24 are placed in positions of leadership, power, and influence for the day. Only 10 per cent of youth in Canada visualize a woman when they think of a CEO, according to a Plan International Canada survey. The program aims to change that by amplifying girls' voices and reinforcing their capacity as decision-makers by creating meaningful opportunities for them to directly interact with leaders, such as BMO's Chief Marketing Officer, Catherine Roche.
---
"BMO is proud to host exceptional young women from Girls Belong Here for the sixth year in a row and create meaningful opportunities for them to make progress on their leadership skills alongside a senior executive mentor. Bringing diverse perspectives to the table fuels our performance and is directly aligned to our Purpose and our commitment to driving change for an inclusive society."
– Catherine Roche
Chief Marketing Officer, BMO
---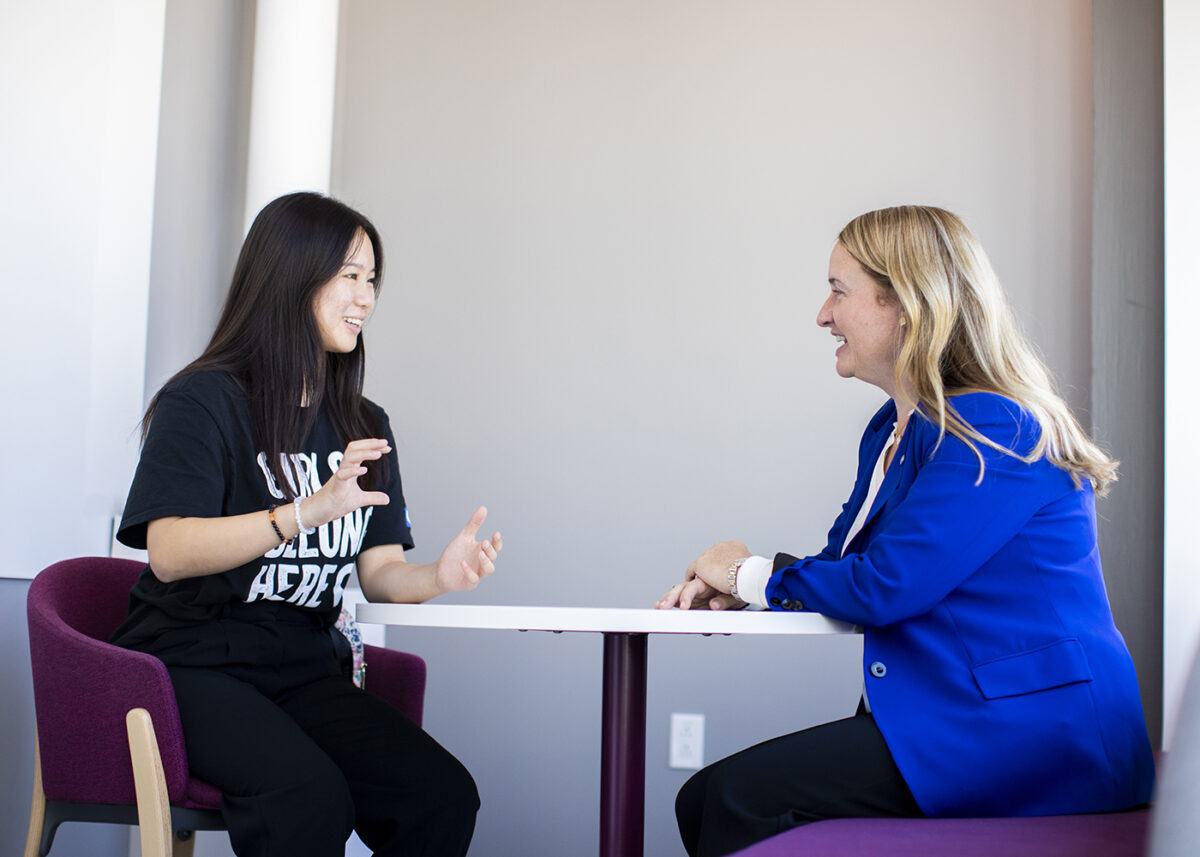 Roche recently offered up her role at BMO to Kaitlyn, a Girls Belong Here participant and this year's youth ambassador.
---
"Spending the day with BMO and taking on the role of Chief Marketing Officer was a valuable experience. During the day, I was placed in a position of leadership and brought my personal passions of activism and business to the forefront of the conversations with other leaders. Opening this dialogue and voicing my opinions was an opportunity I learnt from, and I will take with me in the future."
– Kaitlyn H.
---
Further, Kaitlyn – who cares about the accessibility of economic education – is the Director of Logistics at Marketyze, a non-profit that makes business opportunities accessible for youth across the globe. She is passionate about philosophy and justice and started a bracelet business that aims to raise $150,000 to fund Truth and Reconciliation advocacy. Kaitlyn also regularly hosts a podcast on macroeconomics.
In February 2024, Deland Kamanga, Group Head, BMO Wealth Management, will offer up his role to a youth program participant in advance of International Women's Day.
Supporting IDG is one of the many ways BMO embodies its Purpose, to Boldly Grow the Good in business and life, and fulfills its Zero Barriers to Inclusion strategy. Specifically, BMO is committed to supporting the advancement of women both within the bank and beyond, including through:
Learn more about BMO's support for women entrepreneurs by visiting the BMO For Women site.